Validate part design to prove quality, function, and safety.
There's nothing more beautiful than when a plan comes together – and nothing more frustrating than it falling apart right at the end. Our engineers are here to make sure that even the best designs work in application. Using our Abaqus Simulia software, we can test your models against material data and environmental forces to validate their design or fit into an assembly. We offer two general simulation services in different variations: computer aided engineering (CAE) and finite element analysis (FEA).
Our CAE and FEA services:
Reduce the need for costly prototypes

Eliminate rework and delays

Save time and money on development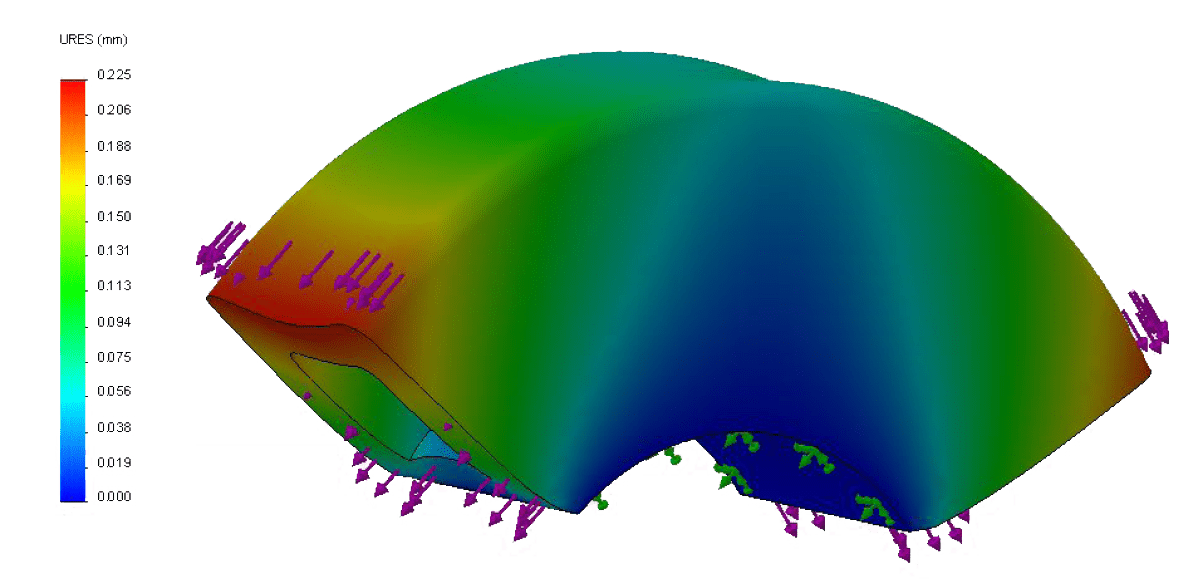 Computer Aided Engineering
Accurate simulation starts with precisely defining your unique testing variables and components. CAE run through our engineers can focus on any material, including rubber or plastic, with any set of unique variables or testing conditions.
CAE Services:
Part meshing
Material definition
Contact definition
Environment definition
Part dynamics
Finite Element Analysis
Our background in rubber and plastic means we specialize in elastomeric or non-linear simulations which are less common and more difficult to perform. However, our engineers can validate your part design and performance through thorough non-linear or linear simulations.
FEA Services:
Compression Load Deflection (CLD)
Leak Detection Analysis
Retention/Insertion Analysis
Vibration Analysis
Fatigue/Cycle Testing
Acoustic Analysis
Designed in the USA.
Sourced with our customer in mind.