Electrical Polymers
Fairchild Industries has provided rubber & plastic extrusions & moldings for electrical boxes to the electrical and power industries for more than 50 years. We have prototyped and produced a variety of products including: wildlife protection boots, enclosure seals, and battery covers.
Fairchild Industries excels in providing extruded and molded rubber & plastic focused solutions and engineering services to a variety of customers in the electrical industry. To gather more information about our rubber & plastic molded and extruded products and services, please use our search tools or click this link to Request a Quote.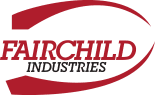 Designed in the USA.
Sourced with our customer in mind.