Engineering Design Services
A one-
stop engineering shop
Our engineers actually design parts, validate your designs, 3-D print prototypes and tools and more. Need a print converted from 2D to 3D? We can help with that. From design to prototyping to finding the right manufacturer, we can take your part from concept to production.
Part of your engineering team.
Rubber and plastic part design and expertise is hard to find. From basic material knowledge to rubber part validation, our engineers become an extension of your team as the rubber or plastic experts and accelerate your time to market.
Solution minded. Value added.
We'll approach your project with your specific end in mind. From design, to prototyping and validation your goals are our goals. We help you design parts that fit, function and can be manufactured at scale and cost. 
Engineering Design | Prototyping & 3D Printing | Rubber FEA & CAE Simulation
Fairchild's engineering division provides cutting edge design, rapid prototyping and validation services across industries. Our engineers combine material expertise with leading design and simulation software to ensure your projects move with precision and efficiency from concept to production. At any point in any project, Fairchild can add value that differs us from large engineering service providers, wholesalers and manufacturers alike. Work with Fairchild and save time and investment through design and sample phases – and get to market faster.
3D data/model creation
2D data/drawings and prints
File conversion services
3D printing rubber
3D printing PolyJet (jetting tech)
3D printing FDM
Computer Aided Engineering (CAE)
Finite Element Analysis (FEA)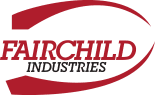 Designed in the USA.
Sourced with our customer in mind.