Marine Polymers
Fairchild Industries has provided rubber & plastic extrusions & moldings for the marine and boating industry for more than 50 years. From prototyping to production, our ability to respond quickly, develop and design, and provide product that meet and exceeds detailed requirements has given us the market edge in supplying rubber & plastic extruded & molded products.
Fairchild Industries excels in providing extruded and molded rubber & plastic focused solutions and engineering services to a variety of customers in the marine and boating industry. To gather more information about our rubber & plastic molded and extruded products and services, please use our search tools or click this link to Request a Quote.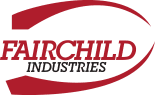 Designed in the USA.
Sourced with our customer in mind.