Rail and Freight Polymers
Fairchild Industries has served passenger and freight truck manufacturers with rubber extrusions & moldings as well as plastic extrusions & moldings for more than 50 years. With our wide array of product capabilities, Fairchild can offer a choice of solutions in either an off the shelf product or custom designed product specifically for you.
Fairchild Industries excels in providing extruded and molded rubber & plastic focused solutions and engineering services to a variety of customers in the rail and freight industry. To gather more information about our rubber & plastic molded and extruded products and services, please use our search tools or click this link to Request a Quote.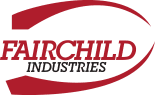 Designed in the USA.
Sourced with our customer in mind.