Thank you for your interest in having Fairchild service your needs. In order to best serve you, please fill out the information below with as much detail as possible so that we can provide you with a prompt and thoughtful reply. If you have more questions prior to filling this out, scroll down the the bottom of the page for our contact information.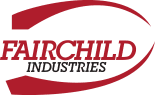 Designed in the USA.
Sourced with our customer in mind.